So you've hit a brick wall, using pen and paper, or software tools like Excel, MS Access, network folders, email aren't as scalable as you hoped. Or you discovered, unfortunately, that keeping these assets up to date is a hard task in itself; never mind that you're not quite sure if your customer data is backed up appropriately.
But, you've decided to do something about it. You've spoken to your peers, colleagues, friends or consulted Google about what to do; information management, customer management… case management. It looks certain a case management system fits your needs. If it's information you need to store about a customer and all that surrounds each piece of work, it's worth implementing a solution to capture, store and access centrally and securely. But which one should you choose? Some systems are targeted at legal services, some at health care, social services, non-profit organisations and HR teams.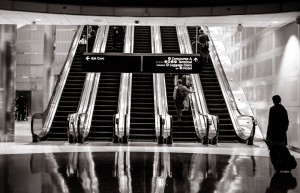 As a small to medium business, you need a solution that fits your business.  Don't worry, confusion need not apply as long as you take some time to really consider what your requirements are.
First ask yourself, what features do I need?
Define your features. Honestly, if you do this at the outset, you'll save yourself a lot of hassle later on. "How do I do that though?", I hear you say. There are a couple of investigation techniques you can use to figure out what features you need in a new case management system. Let's take some ideas from our Business Analyst friends.
Firstly, if you have any up to date documentation about existing processes, that is a good start. Study those to identify feature requirements. If you don't have any process documentation in place, that's fine. It is good practice to map out and document your processes though, so I would encourage spending some time to think about and map out your processes using process mapping software.
Next, if you are not the only person in your organisation, talk to all or most of your staff or colleagues who might be knowledge workers; people who's daily routine involves handling or using information. By talking to people, you'll be able to document any tacit knowledge, which could reveal patterns and show needs for features which could help your business.
So you have some feature requirements, now what? Prioritise the list. Which features are most important to your business processes?
Case management system features we've found that are important to many businesses
Coincidentally, we've also done some research on what features businesses benefit from having in a case management system. It's not an exhaustive list but the list should provide some food for thought on your high level needs.
Can the software be customised to my existing workflows?
This is an important feature. It's consequential you find a case management system that can adapt to your existing/improved processes. Quite simply, if you need to adapt your workflow to the software, then the software is not benefiting you.
An adaptive case management system should be flexible enough to allow you build and design your case plans and case types from a detailed control panel. By having this powerful control and flexibility it means you can ultimately remove any need to outsource for "integration" or "training".
Cloud based or on-premise?
First, let get our definitions in place. Web based and cloud based are interchangeable terms. Also known as Software as a Service (SaaS), the terms mean the software and related data is stored on a server which is accessed via the internet and might be in a different geographical region. On-premise means the software and data is stored locally, on a computer (or computers) in your office.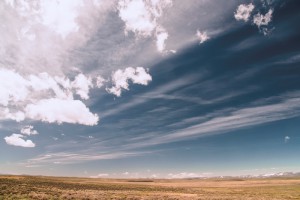 Either method can be suitable for a business. Cloud case management, like many other cloud service types (banking, storage, word processing and even gaming), has become reliable and secure.
Reliable in a sense that "uptime" service level agreements usually mean you can access your chosen system 24 hours a day, 7 days a week and that all of your data is backed up for you on a regular basis. It's also generally the case that the service provider completes regular software upgrades in the background as part of your subscription. All of this goes toward reducing risk of not having your data backed up and not having the most up-to-date software (and not having to do the software updates yourself).
Secure in a sense that not only does each person require a password to access the system, but the connection between your computer and the cloud case management system will be encrypted. The term 'military grade encryption' is used and often it is the case, making it extremely difficult to access your data without permission. Check your provider's data policies to make sure data is indeed stored securely and not shared with third parties.
Another benefit to cloud case management is you can access your customer data from almost anywhere you have an internet connection. At the office, at home, when you're out on the road and visiting clients. This is great flexibility and can play a part in your customer experience management policies.
An on-premise case management system is also a good way to manage your data. It just requires a little more resources on your part. You'll need to ensure backups are completed regularly, you'll need a disaster recovery plan in place incase any of your hard drives fail – which means you may need to set up redundant, duplicate storage of all files, back up hourly, daily, etc. You will also require resource to perform software updates. If you need access to the case management system away from the office, you'll require secure access into your network, which needs to be set up and maintained.
For larger organisations, both cloud and on-premise are viable solutions, since larger organisations are likely able to secure resources to set up and maintain on-premise software. For smaller business though, in the early stages at least, cloud case management is the simpler, more cost effective option. Again, it depends on what your business needs are.
Time and Billing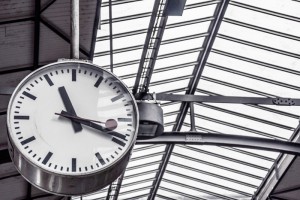 Built in time tracking and expense management can be a great cost and time saving feature.  Not everyone likes time tracking or expense management, but we all know it has its place.  It offers potentially large benefits to your business from knowledge about your revenue pipeline, service demand and pricing, that can help you drive up profits and grow.
Customer Portal
Customer portals, are great ways to leverage new technology and enhance your customer experience management strategy.  Rather than relying on 'snail mail' to send copies of documents to your customers, a customer portal will allow you to upload files to a secure area on your website or cloud case management system where only that client can access their files – by logging in with a username and password.
This is convenient for the customer as it allows them to access documents at times which suit them. It should also allow them to upload files; for example, digitally signed contracts or order forms. Customer portals invariably speed up processes of communication when document viewing, completion and return is part of the process.
Importing and Exporting data
One that can be easily overlooked at the start of your investigation. Firstly, can you import your existing customer data and how easy is it to do so? Secondly, if you decide to use a different software or do extra back ups of your data, can you easily export your data?
Good case management system providers should be on hand to provide help to import and export your data.
Document management
Document management in a SaaS case management system is a great opportunity to go paperless. Good case management systems allow you to centralise your document management practises. What does that mean? It means you should be able to digitally store documents, linking directly to customers and specific cases.
One great feature to look for is the ability to generate documents based on templates you've uploaded, but we'll get on to that in the next part. By digitising your documentation and, with email integration (check that's a feature too!), you should be able to easily send and receive documents to/from your customers, with a full audit trail.
Digitising your document management also enables you to take advantage of having a Customer Portal, like that described earlier in the post. Reducing mailing costs and the need for storing and securing document hard copies.
Process Automation
Wouldn't it be helpful if you could automate your processes?! Again, a good case management system should allow you to automate repetitive tasks like sending out a reminder, information about a sale or rekindling a customer relationship.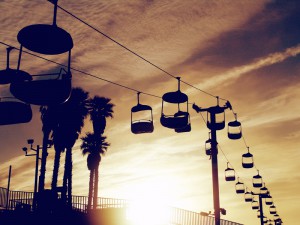 These features enable you to create accurate and relevant communications to your customers which can be sent at the click of a button or predefined dates and times. It could save your organisation many hours of effort.
How big is your budget?
This is where you need to be realistic. If you need a feature rich product accessible by many staff, the chances are you'll need to pay a lot for that. Same goes if you want to set up an on-premise solution, you'll have to think about resource costs in maintaining your system on-site. As a guide though, for a cloud case management system, you should expect to pay around $50 per user with administration access permissions and a little less per standard user.
Overall, for an organization with 5 staff (e.g. 2 administration level, 3 standard users) you might expect to pay around $3000 per year (+/- a few hundred, depending who you compare prices with). Considering this comes with flexible access, secure storage, regular backups and regular software updates all done by the vendor, it's good value.
There we have it. That was a high level overview of some features to look out for on your journey to choosing the best case management system. I hope it helps and I'd love to hear your feedback. What have your experiences shown? What other features have you found to be important in your quest for case management? Feel free to leave a comment below, or even get in touch with us via email or twitter and let us know what you think.