It all started with a question.
We know case management works, so why is it only used by lawyers or large institutions?
The answer seems a lot simpler than you first might think, but it took us a little while to figure it out.
Back in the late 2000's we had been working in the legal services industry, seeing how lawyers worked and the processes they used. We're somewhat passionate about business processes. Actually, that's quite an understatement. We live and breathe process management and look for every opportunity to improve processes wherever possible. Even standing in line at a bank, we get really frustrated seeing opportunities to improve workflows… open a new teller window, it's lunchtime after all. If they did that, during the busy period, their customers would be happier. Simple eh?!
And that's the key. Thinking about process improvement from the customer point of view. That's what the law firms we engaged with did. Satisfying the requirements of the customer, whether internal, an organisation or average Joe, was at the heart of each process. And they were successful. And why were they successful? They used a valuable tool to streamline and manage their business processes. A Case management system.
It wasn't just law firms that used case management either. Large institutions like health and welfare organisations used case management. We then started to do our research on the markets and business types. We talked to friends in other industries like architecture, retail, motor industry, real-estate, financial services and few had heard of case management let alone used any case management software during their careers. To us, this seemed confusing. Here we had examples of businesses where the customer is essential to every day business processes, yet no one was really thinking about how they managed their customers.
The defacto was, "we use email or excel" or "Jean from reception looks after the files". It seemed crazy. There were so many possible issues and risks that everyone was aware of, but no one done anything about them.
So, why not case management? Well, the status quo is one reason. And another is a correlation between lawyers and large institutions, which is pretty obvious; they have the financial resources in place to purchase and implement case management systems.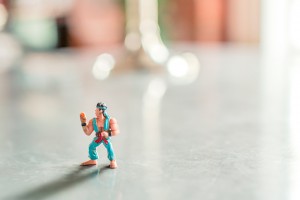 That sparked something in us. We already had a thing for process improvement and knew the benefits case management could bring, so we decided to do something about it.
A Next Generation Case Management System Was Born
For the last year we've been researching, talking to potential customers and building. We have been developing something we truly believe in. Something we truly believe will benefit almost any business, not just big law firms or large institutions. We've developed something really flexible and accessible. Something that can adapt to any business process. We want to bring tools like automation to businesses and give them a fighting chance to reduce costs and boost their revenues. We want to give businesses a tool that will help them grow. AgileCase was born, and we couldn't be more excited.
This is our journey. You and us. Let's make it work.